When we ventured into the city of Vienna one fine morning during the recent Euro 08 fever, I sweared we were shellshocked to see that the city was painted in ugly red and white checkered boxes.
It was like Vienna was invaded by the Croats overnight!
Granted there is a football match between Croatia & Turkey that particular night in the city, but I have never seen that many football fans in a city ever! They are honestly everywhere!
Roaming around the streets...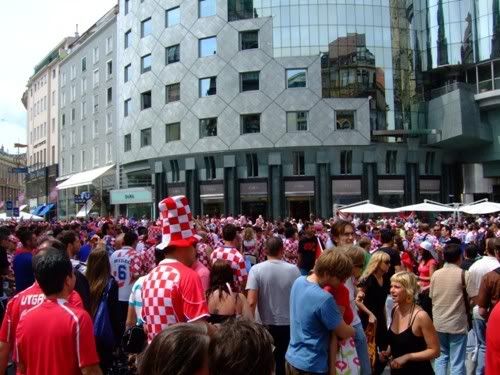 Grabbing a bite...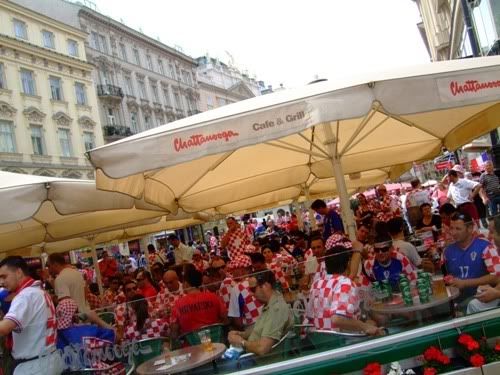 Being interviewed...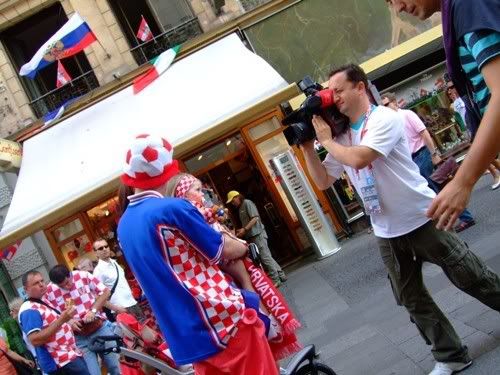 Playing makeover with statues..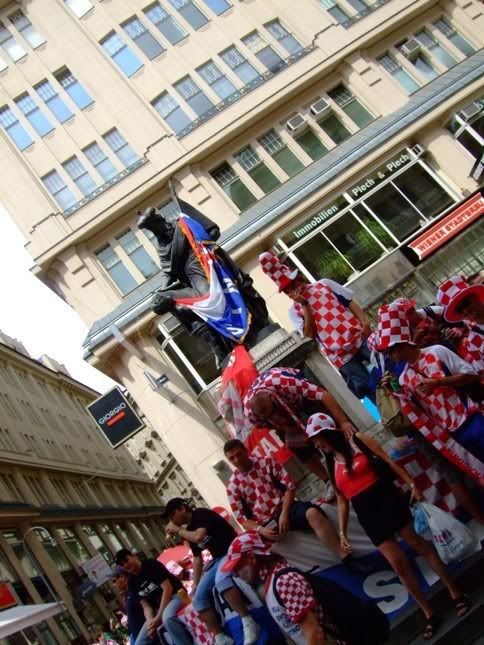 And even, posing around with hot chicks...
The Turks? Only a small group chanting amongst the sea of red and white.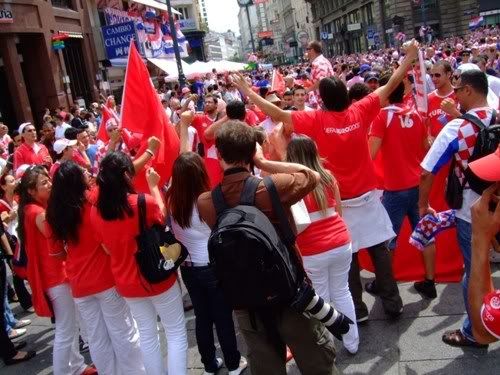 And that was the root of the problem. When your numbers are at a disadvantage, never ever try to be a smartass.
That was what happened exactly. The Turks instigated the vast number of Croats and caused the formation of an ugly red and white mob.
The mob of fans were marching and chanting loudly while beer bottles, beer cans, fire crackers and all sort of missles were decorating the sky. The Croats were really in full force.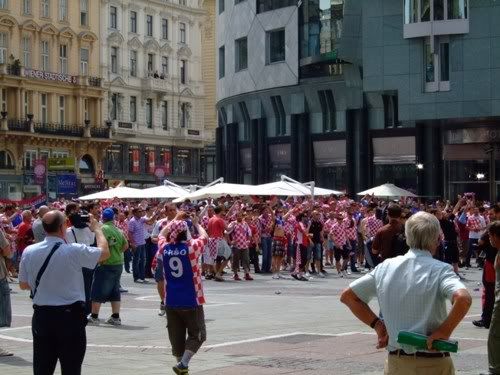 Being the usual curious and kepoh self, I whipped out my camera and tried to record and take photos of this moment. I'd never seen an angry football mob before, let alone one that throw things everywhere in their ugly jerseys.
While taking a photo of KumWeng with the mob as the backdrop, I did not notice one particular missle flying straight towards me until it was too late. Good thing the missle only managed to hit my toe, and was a harmless beer can rather than a glass bottle. But ouch, did it hurt.
The commotion lasted dangerously for a while until a huge amount of riot polices were deployed to control the situation. The Turkish instigator was escorted by the police to their friendly vans but didn't stop hurling abuses at the Croats in a language which might take me ages to understand.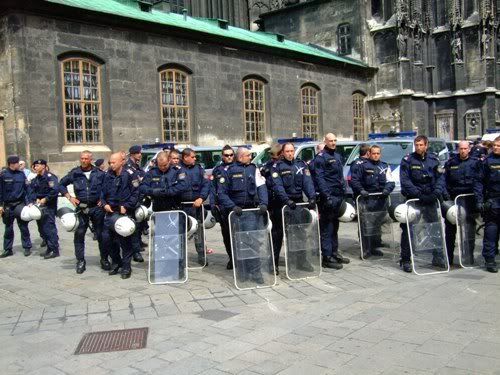 So what have we learned?
Never mock or instigate overnumbered angry football fans - especially when they are clad in red and white checkered hideous jerseys.
And..always keep an eye on flying missles especially when your in the state of kepoh-ness.
Here is a short clip of what happened courtesy of my hurt toe. Pardon the lousy quality in Youtube, it was fine in my comp. God knows why.
Posted at 03:25 am by Astral86