If you are used to receiving roses from your partners, try to be a little more demanding next time and ask for roses as big as these.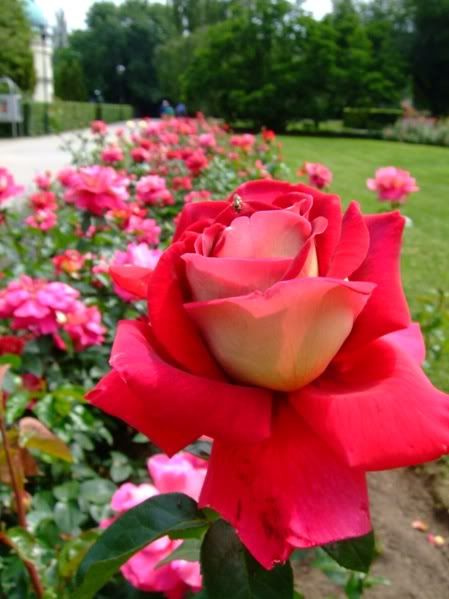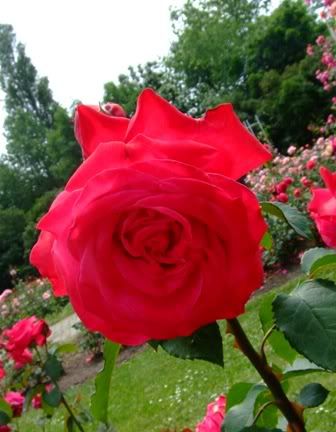 I can assure you these roses located at the Rose Garden on the top of Petrin Hill is one of the biggest natural roses I'd ever lay eyes on. Ahem, coming from a person who has never been to Cameron Highlands before mind you.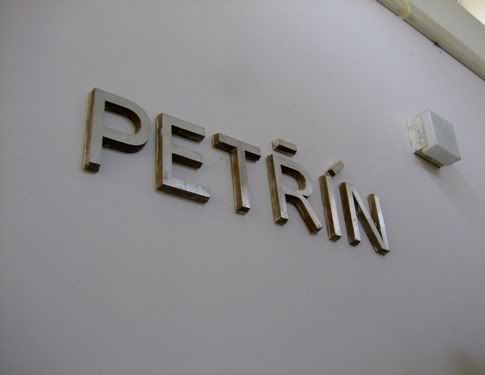 Petrin Hill
Ok, I'm not actually the best judge on roses (of all things, sirap I know la), but aren't these roses just huge? Pretty sweet smelling too. Hmm..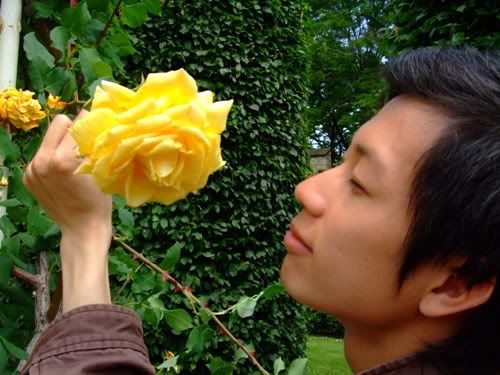 Boasting a huge variety of naturally grown roses in all colours, the Rose Garden can actually be a great romantic place for couples to stroll around and enjoy what nature has to offer under the wonderful weather in Prague. Unless, like me, your stuck with 3 out-of-place dudes weirding people out by sniffing on roses.

A fraction of the huge Rose garden.

Kum Weng clearly enjoying his time.
Oh, when there are roses around. Expect their buddies, the bees to tag along as well.

A bee a day, keeps the roses fresh for the bouquet
Petrin Hill which is either accessible by funicular or by foot (if you don't mind the hike and sore feet that is) has an amazingly beautiful and tranquil atmosphere. Great for an afternoon of relaxation. One of the most beautiful parks I'd been to.

Nope, that's not the Eiffel Tower.
Well, they even have an Eiffel Tower lookalike at the top of the hill to overlook the Prague skyline! ..although only a fifth of the its height.
The Petrin Lookout Tower was indeed inspired by the Eiffel Tower so it seems hence the uncanny resemblance. Nevertheless, we did not fork out to go on the observation platform since we believe Prague, despite being beautiful and all, will not have as mesmerising of a skyline at a high altitude as Paris.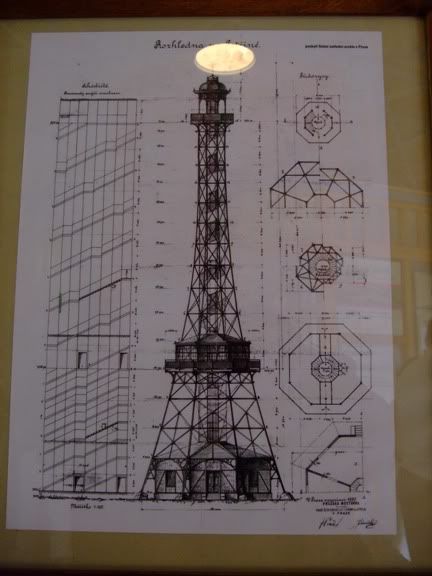 Or we are just plain stingy.
So, instead, we sat down on a bench, unpacked our breads and biscuits for lunch, feed the squirrels and continue sniffing the free roses.
Just like how stingy poor students should be.
Posted at 04:54 pm by Astral86