One of the things that should be high on the priority list when visiting the picturesque city of Stockholm has to be the famous Stockholm archipelago.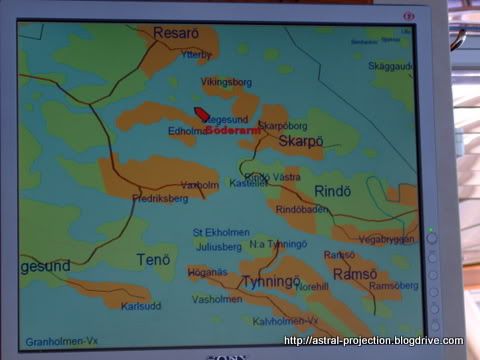 GPS on the ferry
To be frank, I never knew anything about the archipelago prior to stepping foot in the city itself. I'd heard about the historical Old Town, the massive amount of eye candies and the unforgiving cost of living that would empty your wallet (it eventually did), but nothing about the archipelago.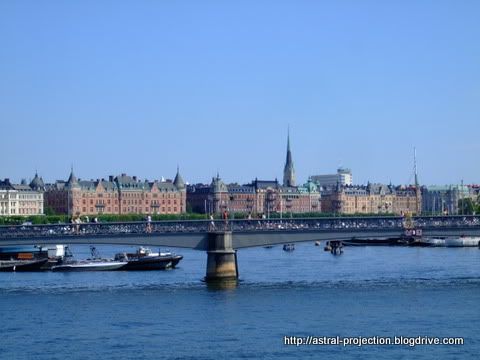 Stockholm City from the ferry
So, it was fortunate that I visited a tourist info centre and was recommended to have a day trip to one of the islands by ferry. It was a wonderful opportunity for me to sit back, relax and enjoy what nature has to offer.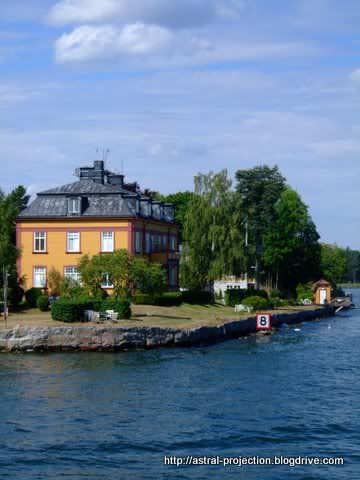 Two problems though. First, the archipelago consists of close to 25000 islands. Spoilt for choices would be an understatement.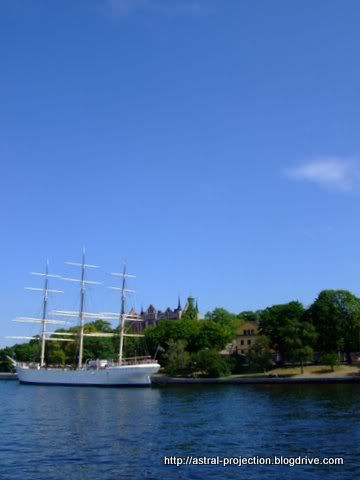 Second, it cost almost 160-180 Krona (Approx RM 100) for a return trip to one of the closest island by ferry itself. Quite a hefty price to pay just to visit an island 2 hours away.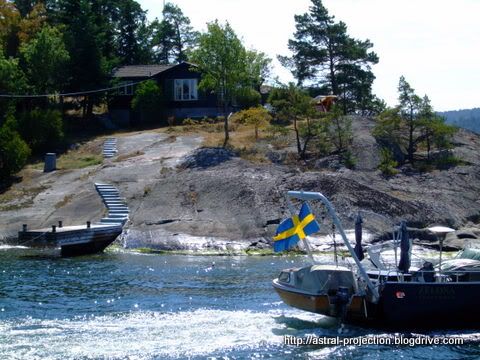 It took me a while to decide between two of the nearest island (what to do, insufficient Krona): Vaxholm - a small touristy 'city' with a cool castle, or Grinda - island mainly for campers and known for its lush greenery.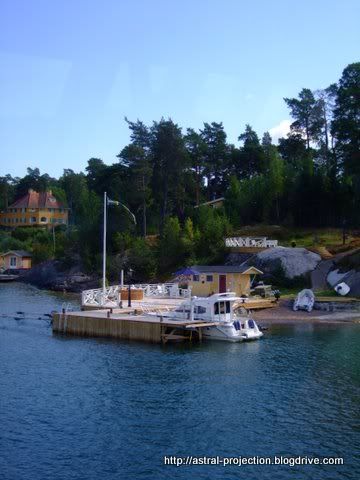 After 2 months of city hopping, I figured a little greenery would do me good. Grinda it was then.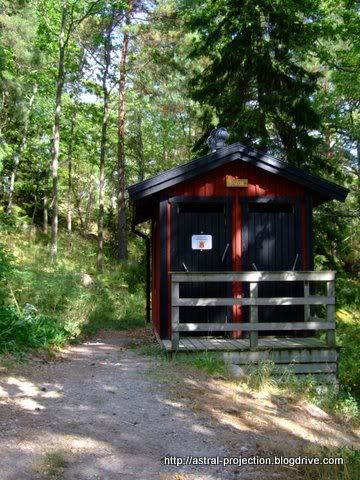 Cabin in Grinda
The trip on the ferry was a relaxed as it could be. Sitting all by myself by the deck marvelling at the perimeter of Stockholm, the beautiful mini islands passing by one by one and the cool summer breeze on my tanned skin. I even got a glimpse of Vaxholm when the ferry made a pit stop there.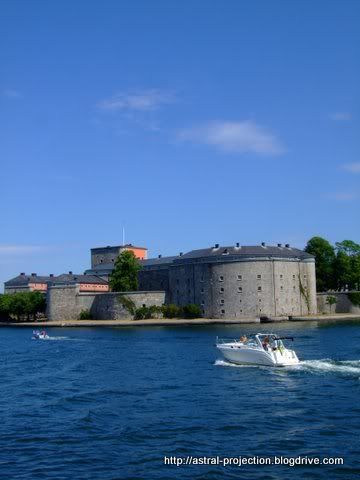 The Vaxholm Castle
Before long, I realised that I'd arrived at Grinda.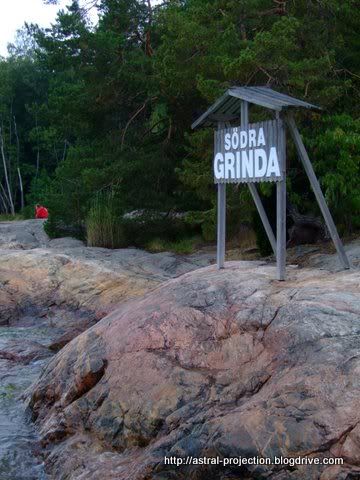 There sure weren't any false advertising by the tourist centre when they said Grinda is green and wonderful for nature lovers.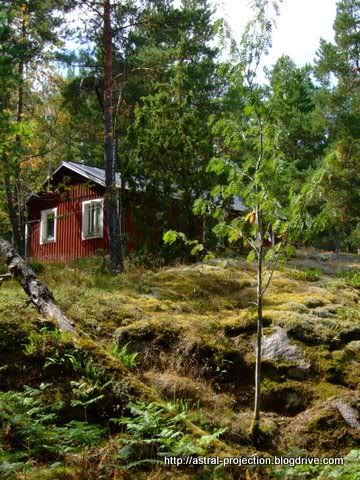 Except for a tavern in the middle of the island and a group of sun bathers by a lake, everything was as green as it could be. Especially when you're all alone and walking aimlessly around. Pure tranquility.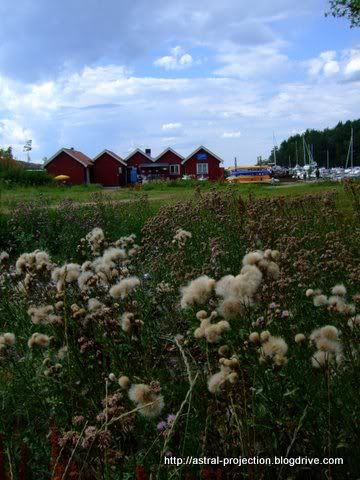 Dandelions and restaurants in the middle of Grinda

Enjoying a little water and sun
I even made friends with a couple of sheep and rams that seemed a little lonely. Baaaa.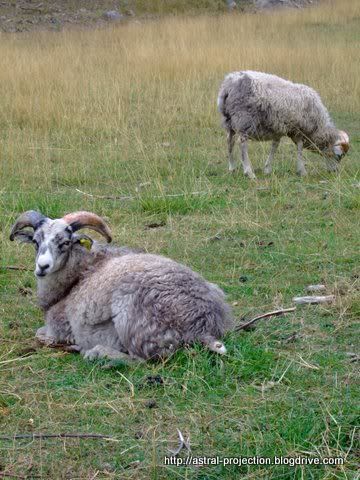 After immersing myself in the lushly environment for close to 90 minutes with my trusty camera, it bloody rained leaving most of the people no choice but to head to the dock and await departure on the next ferry.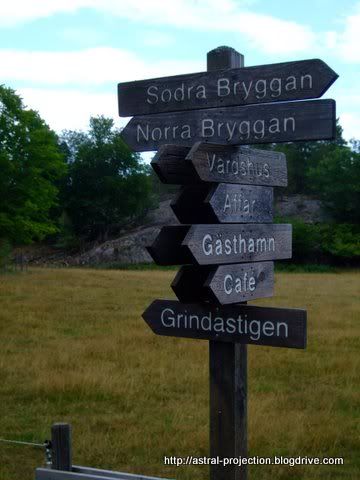 Pretty anticlimatic I would say. Just when the lambs were about to tell me a fantastic tale. We bonded well, you see.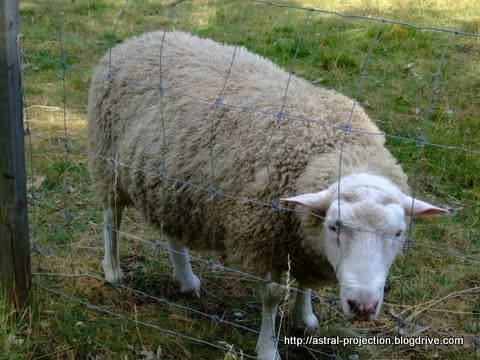 I believe my trip to Grinda did not really exposed what Stockholm's Archipelago has to offer due to my limited time and budget.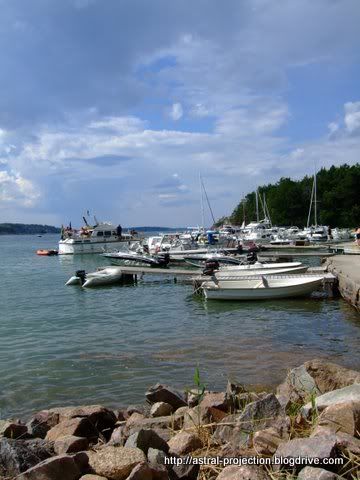 If I really have another chance at Stockholm (perhaps when I'm filthy rich), I would love to really bond with one of the world's most spectacular archipelago once again.
No more bonding with sheep.
Posted at 10:31 pm by Astral86