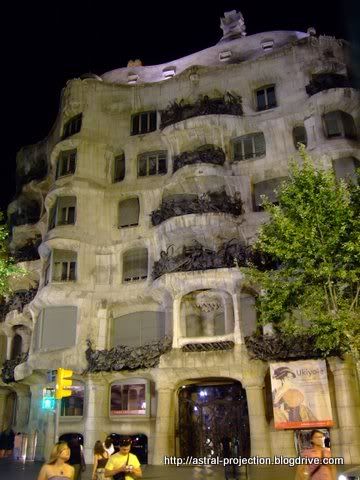 La Pedrera at night
Judging by the demure outlook of the La Pedrera at first sight, I wouldn't have known that this is another masterpiece by the famous Catalan architect - Gaudi himself. Let alone paying 10 euroes to visit it.

Casa Batllo and the welcoming lights
In fact, I was attracted to another Gaudi work nearby with its remarkable facade and bonelike balconies - the Casa Batllo and almost decided to pay 16 euroes for a tour...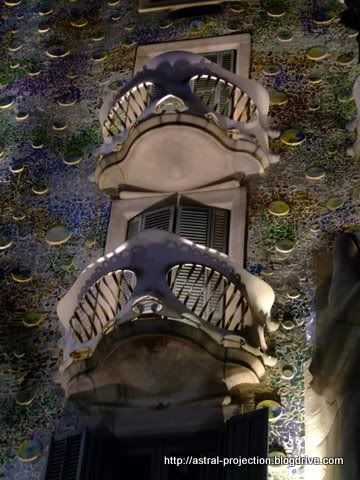 Bonelike balcony
...till our trusty guidebook saved us. You see, due to limited funds, we had decided to only visit one of La Pedrera or Casa Batllo, if we had chosen Batllo, we would never see what La Pedrera had to offer.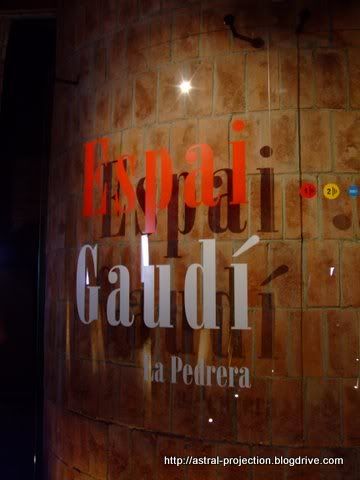 And luckily we chose the demure looking one. As they say, never judge a book by its cover.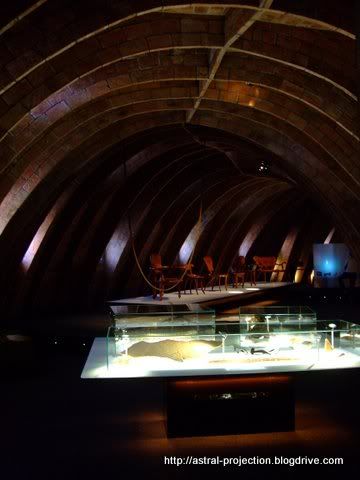 Exhibitions of Gaudi's works
La Pedrera, once an apartment designed by Gaudi now houses a museum dedicated to Gaudi's many works and exhibitions. You would be able to see how he designed the various known buildings and his artwork ranging from chairs, tiles to even the doorknobs.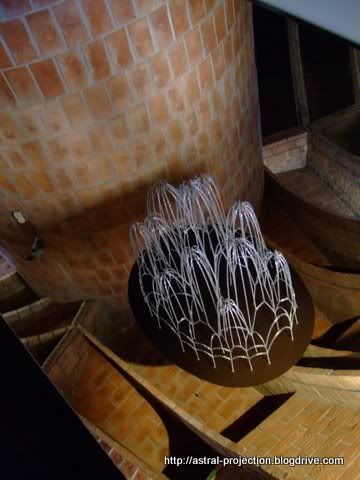 A mirror reflecting a hanging chandelier. Used to project the building's architecture
At an entrance fee of approximately 10 euroes (I believe mine was cheaper thanks to my almighty student card), you would be given an audio guide which explains in detail everything through your journey in La Pedrera along with the how the apartment rooms once looked like.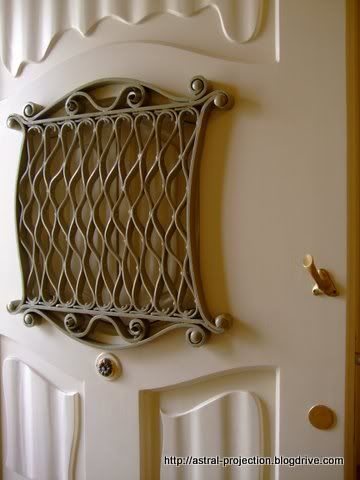 Notice the unique doorknobs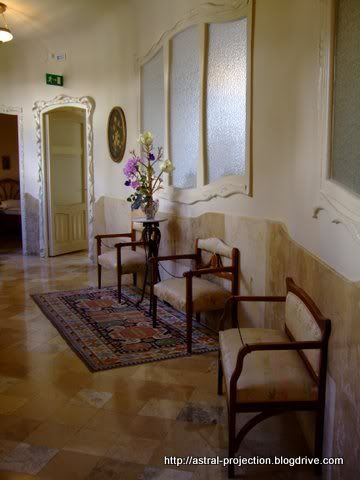 The corridor. No sharp edges around like most Gaudi's work.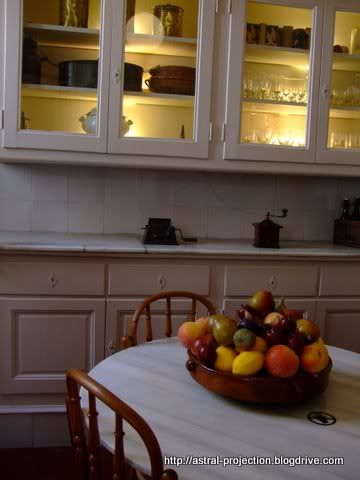 Hungry anyone?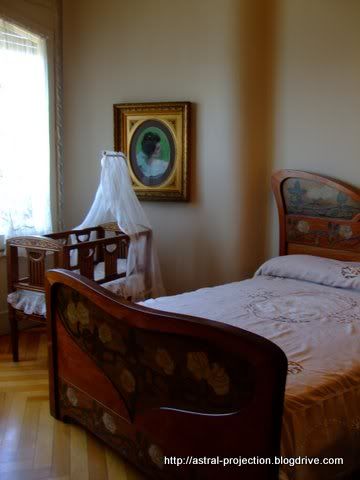 The bedroom.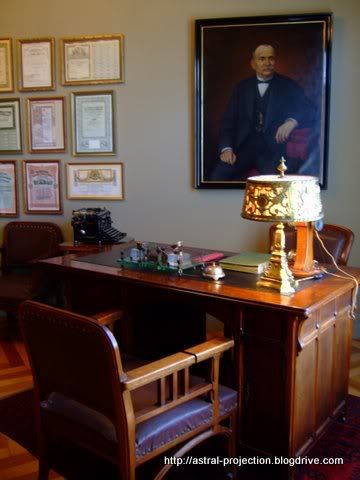 The owner's office
However, the charms of La Pedrera does not lie within the museum or the apartments. What's interesting is on the roof!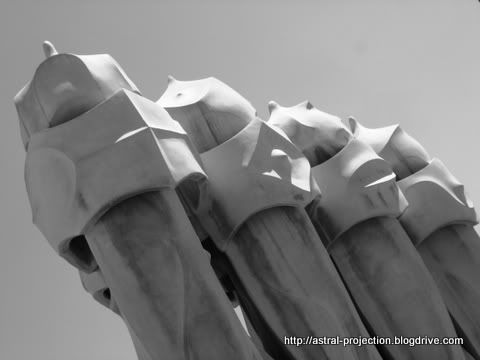 The chimneys on the rooftop
No doubt this is one of the most photographed rooftop in the whole wide world (as I'd read somewhere). Cause I can't stop myself from snapping away at the distinctive view.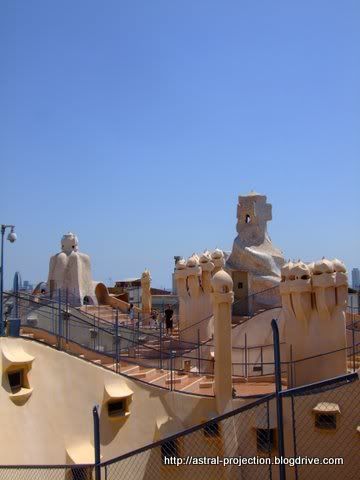 Not-so-overall view of the rooftop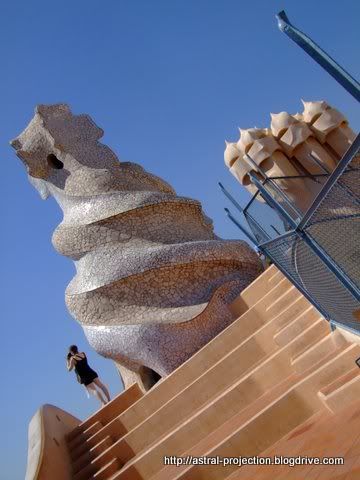 Spiral
The rooftop just oozes uniqueness and eccentricity as I trust that nobody would like their chimneys looking like those nostalgic Ultramen or Easter island statues.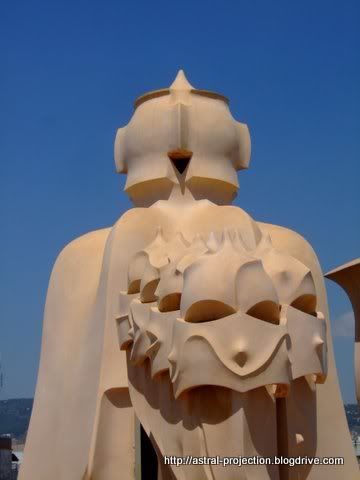 Tell me does this not look like Ultramen or Easter statues?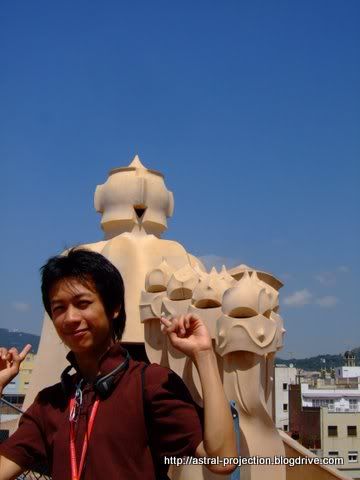 I looked pretty amazed
The view from the top of the building over a dense but organised looking Barcelona city enhances the amazing feeling I had on the rooftop at a UNESCO heritage site.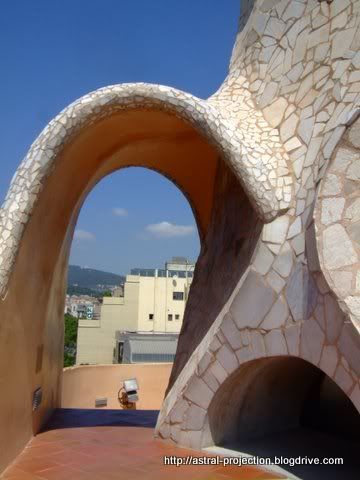 Archway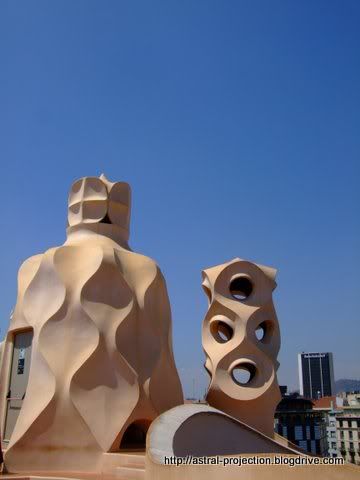 Never would I have known that such a demure outlook has an amazing rooftop.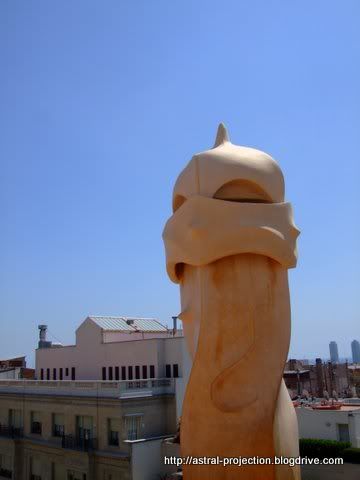 A lonely chimney
La Pedrera is definitely one of my recommended place to visit if you are ever in Barcelona - just for the rooftop itself. Furthermore, its cheaper than a tour to Casa Batllo which according to hearsay, doesn't have that much to offer in the building compared to the bonelike facade.
Nevertheless, I would totally pay Casa Batllo a visit if I'm ever gonna be in Barcelona. Good to see what I have been missing eh?