This is an enormous chair.
In fact, this is an enormous, broken chair smacked right in the middle of Place des Nations, Geneva. In front of the European United Nations.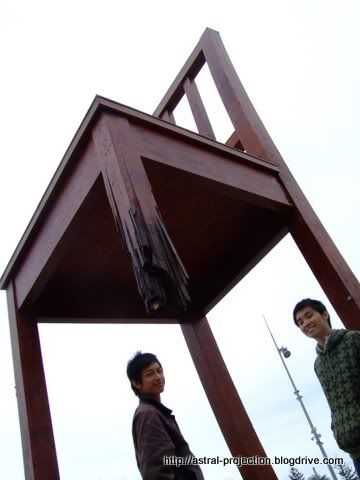 Standing tall with only three legs, this eloquent sculpture symbolises the fight against land mines and cluster bombs, understandably with its missing leg. Where better to position the broken chair than in full view of the world's delegates entering the UN building.
It is a wonder how a structure so huge can stand straight with only three legs without tipping over.
Let's hope it doesn't. If it does and crushes somebody's leg, that will be ironic.