Being stranded in Sandakan for close to a week and deprived of my weekly Klang Ba Kut Teh, I just couldn't resist trying the Sandakanian version when I see one.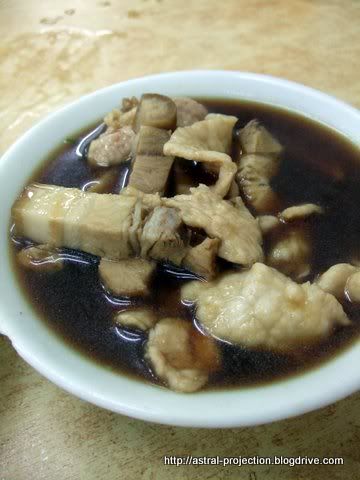 I know that Ba Kut Teh differs from region to region and did not expect the one in Sandakan to be anyhow similar to the one I'm so used to. True enough, the soup is pepper-based instead of being cooked with chinese herbs. Tasted more like pig maw's soup with soya sauce to me.
Nevertheless, there is something in Sandakan's Ba Kut Teh that you can never find in Klang.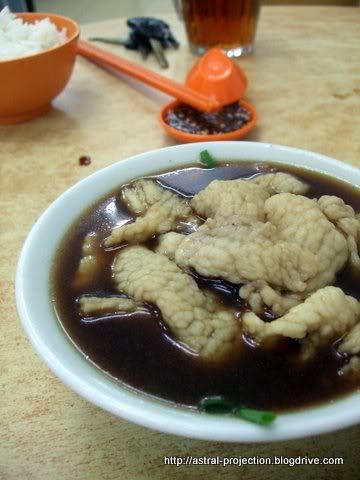 These tender pieces of meat right here that taste like a combination of fish and chicken.
No wonder they have a huge mascot in town promoting their finger licking good flesh.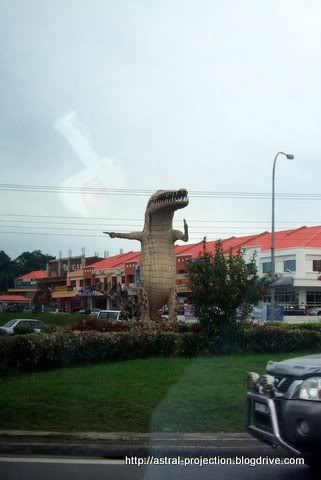 Slurps.